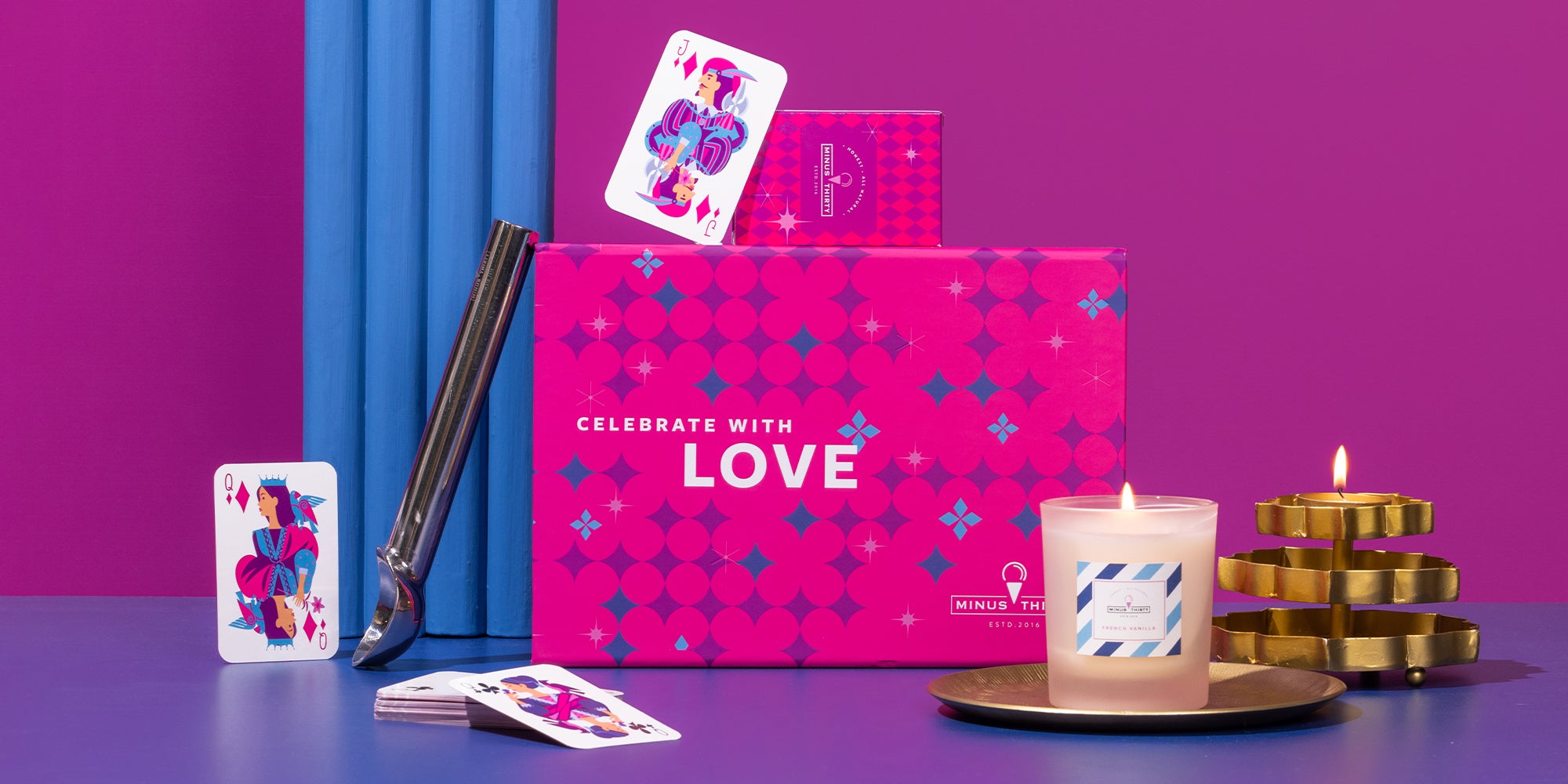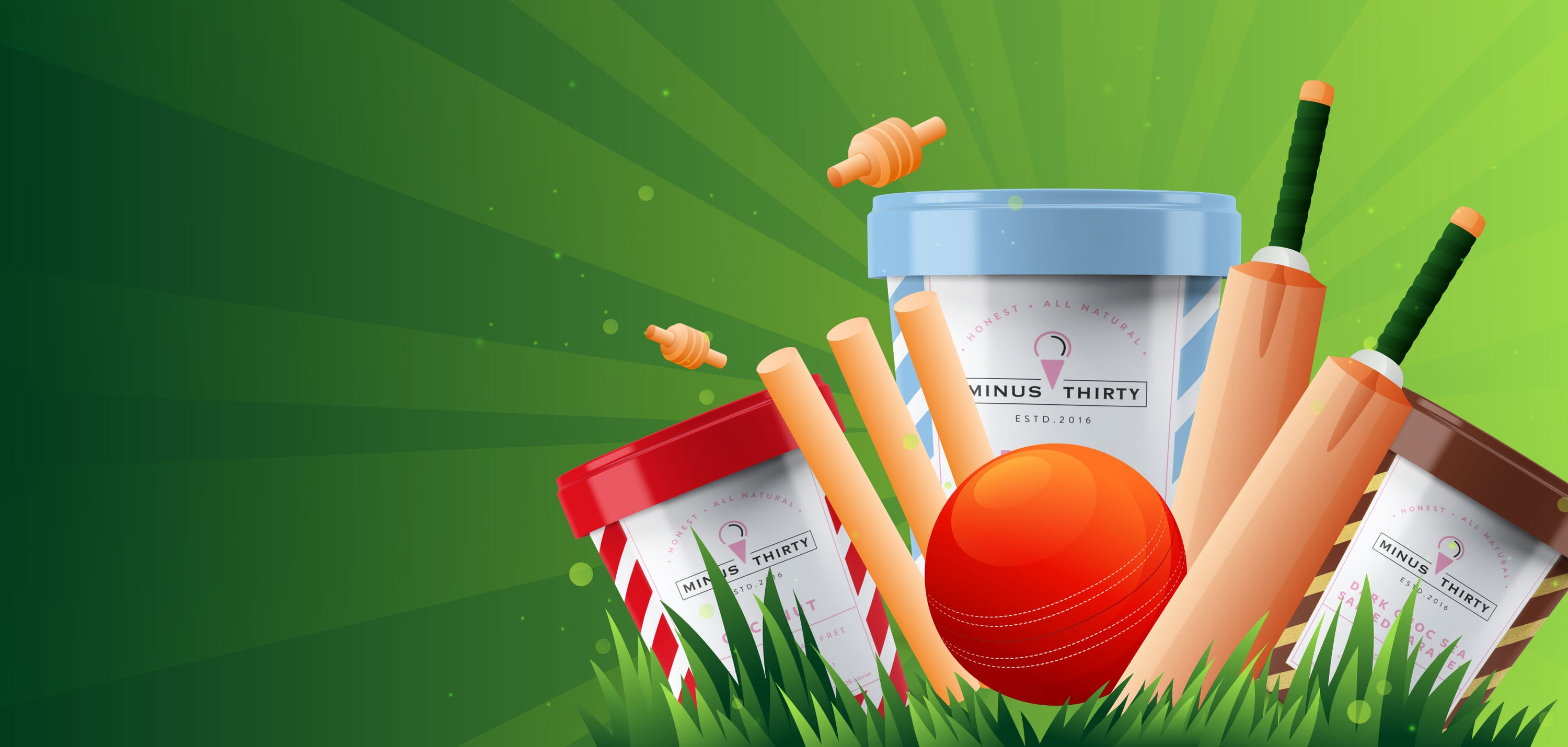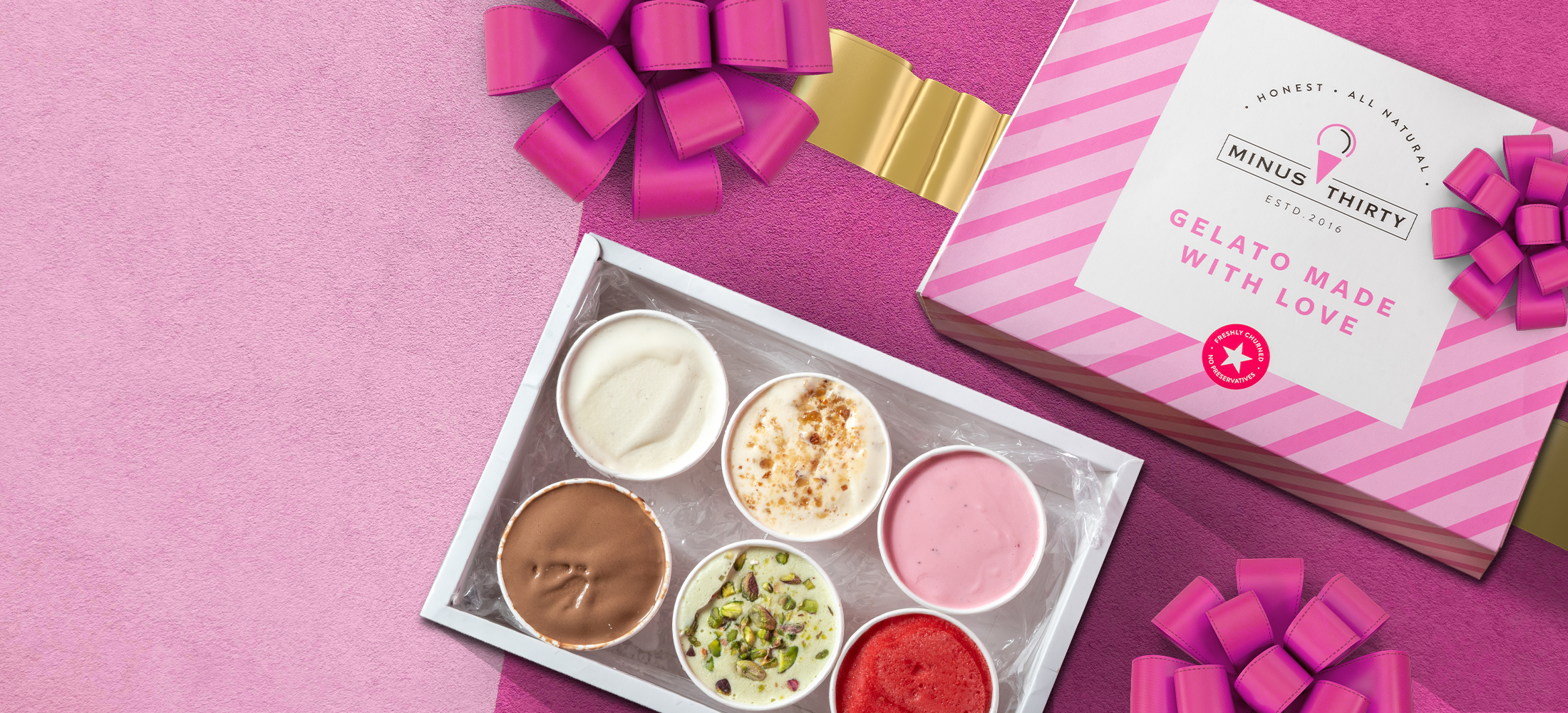 Celebrate
Gifting made easy!
Something For Everyone
Whether you're craving gelato in a tub, in a sandwich, or on a stick - satisfy your cravings in any way you wish.
Guilt-Free Indulgence
To all those who have diet restrictions and are health conscious, our Vegan & Sugar-Free flavours have got your back and your taste buds.
Globally Sourced, Locally Loved!
No matter the season, having gelato doesn't need a reason. Whether it's a hot summer day or a sunny winter afternoon, our range of products will add sweetness to your life! What's better? The sweetness we bring is not sinful. Apart from fresh ingredients, exotic flavours and zero preservatives, we also have vegan and sugar-free options.
Give The Gift Of Gelato
Make every occasion special with a box full of gelato. Create your own unique gift box or choose any of our pre-made boxes and put a smile on a gelato lover's face.
These women are changing the way we eat ice cream
Minus Thirty strives to recreate what Shivanie & Gayatri grew up enjoying. Memories of fun-filled decadence of their mother's home-made chocolate ice cream — fresh, free of preservatives, healthy and full of love
Minus.30 is a vegan paradise – their sugar-free and vegan flavours are rich, delicious, and uncompromising. Creating small batch artisanal gelato ice-creams, their tantalising flavours include Dark Chocolate, Hazelnut, Green Tea Matcha, as well as refreshing Coconut, Mango, and Pistachio that will keep you coming back for seconds.
This Delhi import has made its way over to Mumbai, offering a range of all-natural gelatos, that also include some vegan-friendly options. Choose from flavours like the Belgian chocolate Cointreau, salted caramel, espresso almond, and vegan coconut, among other options.
From the sister duo of Minus 30, Rattha went to Italy to learn more about gelato. What started as a home-delivery initiative in 2016 has grown into a massive distribution network available across more than 300 retail stores in India. As Mirchandani said, Minus 30 "learnt to walk before we could run".