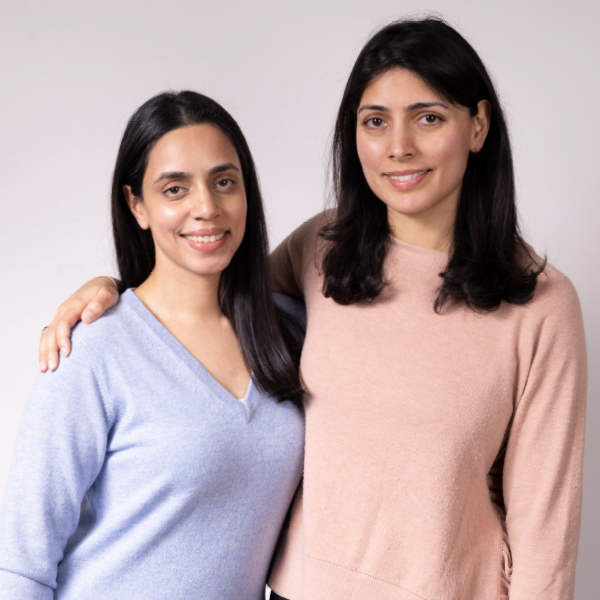 Our Foundational Ingredients
The Faces Behind The Brand
Gayatri, a graduate of LSE and a career in marketing and branding, along with Shivanie, a graduate from The University of Nottingham and a career in project and cost management are the faces behind the brand. With Shivanie being the more health-conscious out of the two, and Gayatri enjoying indulging once in a while, they started with a vision to provide people with guilt-free indulgence without any compromise on flavour and taste.
From Then To Now
The Delicious Journey
Gayatri & Shivanie grew up enjoying ice creams made by their mothers, so back in 2016, purely out of passion, they entered their kitchen to make gelatos that were filled with love and would satisfy with each scoop. As moms, they wanted their kids to enjoy the same homegrown goodness as they did and with Gayatri's experience in training as a professional chef in Italy, they were all set to start. They first shared their labour of love with family and friends which slowly grew into a loyal customer base and in 2017 that passion turned into a business. What started with 6 flavours in 500ml tubs has now grown to over 40 flavours, available across 2 sizes along with Mini Sticks, Gelato Sandwiches & Hot Chocolate.
What Makes Us Different
Gayatri & Shivanie were inspired by the need for healthy gelatos that can be a part of everyday life. Not only did they introduce vegan and sugar-free flavours, but also ensured to make their regular flavours with 30% less sugar than what you would find in the market today. Not to mention the all-natural ingredients to ensure freshness in every bite.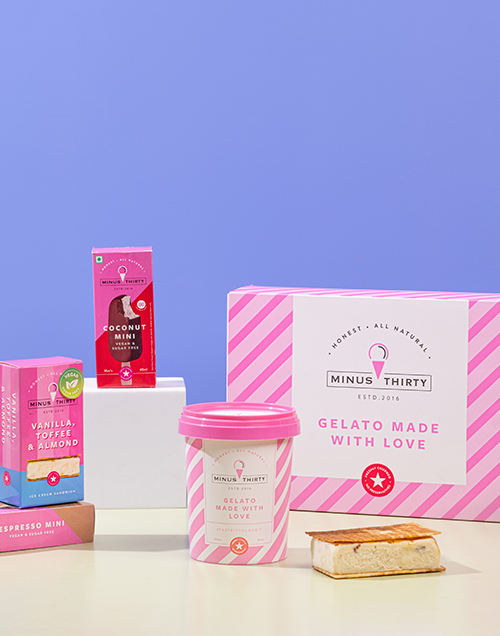 Homegrown & Hearty
First-of-its-kind gelato brand that removes the guilt from being indulgent.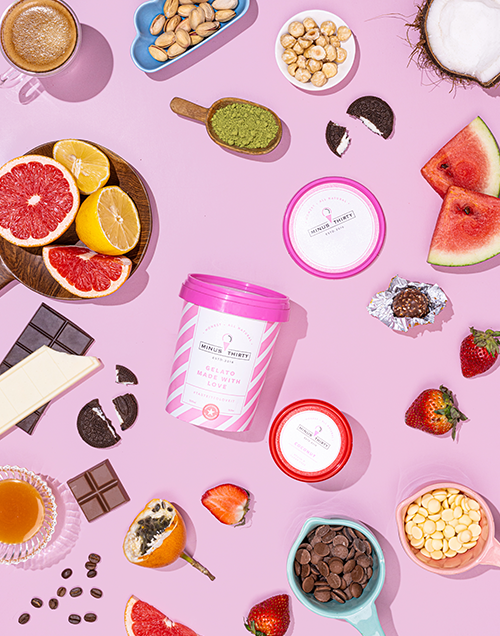 Finest & Freshest
100% vegetarian, natural, preservative-free, fresh and high-quality ingredients to create gelato that is unlike any other.
Refined Recipes
Started in a personal kitchen to an expansion to a professional kitchen, every recipe is crafted with love and passion